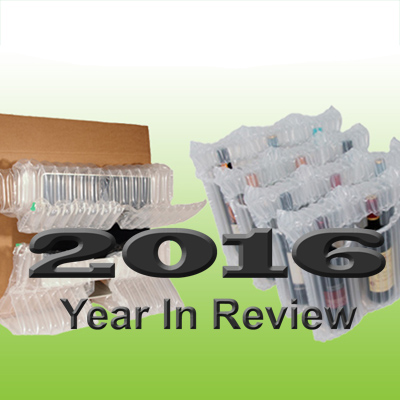 As 2016 comes to a close it seems a good time to take a moment to reflect on what we've seen as the main trends in the Packaging market during what has been a year of massive change and disruption in both business and social environments. Predicting outcomes has become challenging even for the pollsters and professionals!
Customisation
With the growth of digital technologies and personalisation in general perhaps it's not surprising that personalised or unique packaging has been a big thing in 2016. Certainly, in our business custom or bespoke packaging continues to be in strong demand. With the continued increase in e-commerce and an ever-growing variety of products being dispatched, for example bespoke artworks, means that customers are increasingly looking for customised protective packaging solutions.
Productivity
With costs under increasing pressure, improving productivity in the packing process has been a real area of focus for many customers this year. Whether that means faster packing processes, reduced mess and wasted materials, or reduced storage space requirements, customers have been constantly looking at ways to reduce packing costs and improve productivity.
We've worked with several customers to develop automated options and machinery for inflatable packaging protection, which has been an area of particular focus for our R&D team in our factory.
Environmental
Consumers continue to demand environmental sustainability in packaging, encouraged further this year by high profile public campaigns, such as Hugh Fearnley Whittingstall's War On Waste series. So, despite financial and budget pressures, environmentally responsible and recyclable packaging has remained high on the agenda in 2016, and an area we continue to focus on.
2016 has certainly been a year of change and surprises, and no doubt 2017 will throw up many new challenges and opportunities for us as professionals in the packaging industry.
However, before we turn our minds to next year, I'd like to take this opportunity to thank all our customers, staff and suppliers for their continued support and encouragement this year, and wish you and your families a very happy Christmas and a prosperous New Year.
Related Articles.
Remembrance Day History
By Chris Thompson • November 10th, 2022
Remembrance Day is commemorated every year on the 11th of November but what is the History behind the significant and special day? Why? Remembrance Day is the day we remember the lives lost during the First World War and when Germany officially surrendered on the 11th hour on the 11th of November 1918 and then […]
Read more...
Back to blog