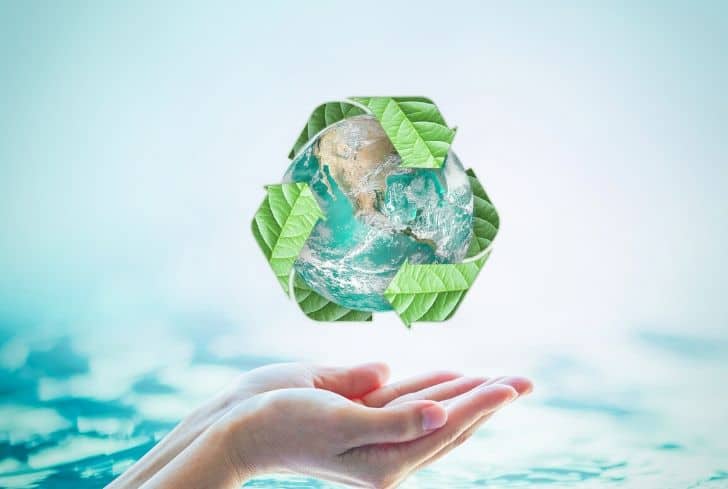 Like many businesses, we are always looking for new opportunities to extend our product range in the most Eco-Friendly way possible. Therefore, we are delighted to now be able to offer our 15" laptop bag in a Biodegradable mix.
We have always believed that our bags are the safest way to ship fragile items around the world but understand the impact of using bad plastics. With this in mind 12 years ago, when the business began, AirPack ensured that all of our inflatable bags were 100% recyclable from day one.
At the start
In 2019 we decided it was time to take the next step and introduced biodegradable inflatable packaging in our wine and spirit's range. Understanding that it isn't always possible to recycle every bit of plastic used we wanted to ensure that plastics that were sent to landfills would degrade in the quickest way possible. Our biodegradable bags have easy-to-read print on them to ensure the end-user knows exactly how to recycle the bag after use. We called this Green-Paq
We have been delighted with the response to the biodegradable range since then, helping safely deliver bottles around the whole of Europe. Due to the success, we now have the ambition to produce as many of our inflatable bags in a biodegradable form as possible.
Today
Today we are starting our move to our first Green-Paq within our electronic range with the 15" BIO-Degradable laptop bag! It's exactly the same mix as the Green-Paq bottle airbags in the fact that it is 100% recyclable and also biodegradable.
We have the intention of adding more to our range throughout the year and into the future, but if there is anything you would like or have ideas about, get in contact with us!
Call 01256 300 480 or email info@airpacksystems.com
Or enquire here on the site!
Related Articles.
Get Your Packaging Needs Sorted In Time For Christmas
By ADMIN_AIRPACK • November 21st, 2023
There's the old gag of small children being more interested in the box than the present inside – most of us have told it at one time or another, and it always seems to apply. However, joking aside, festive packaging is a key part of the success of any seasonal e-commerce operation. It's even more […]
Read more...
Back to blog