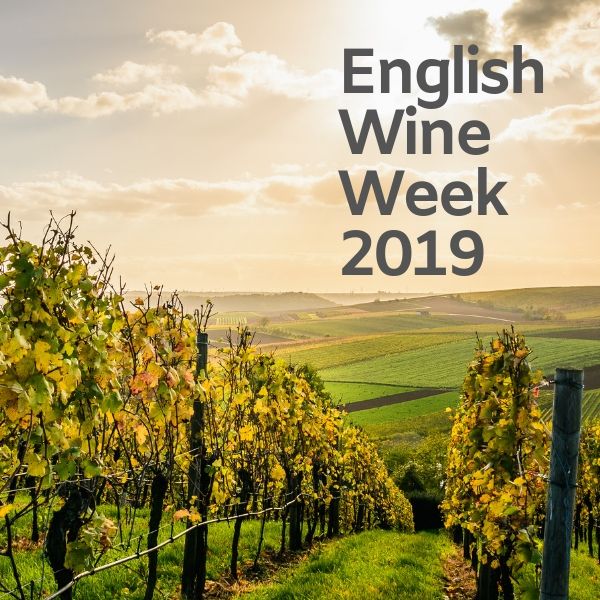 With English Wine Week about to get underway for another year the English and Welsh wine industry has never been in better health and goes from strength to strength each year.
In 2018 annual UK wine production reached 15.6 million bottles, a huge increase on the previous year's total of 6 million. The current prediction is for volume to continue increasing to an estimated 40 million bottles by 2040.
It's not all simply about volume, either, and at the recent Decanter World Wine Awards English producers picked up a very impressive 138 medals, including three Best in Shows, four Platinums, four Golds, 85 Silvers and 42 Bronzes.
Sparkling wine is still the dominant style, representing around 70% of overall sales, although a slight reduction from previous years as still wines continue to develop.
Most of what we produce is also consumed in the UK (and why not!) but export markets are slowly developing, representing nearly 10% of overall English wine industry sales.
English Wine Week starts on Saturday 25th May so be sure to look out for events taking place in your area such as vineyard tours, wine tasting events and in-store promotions. And don't forget to follow #EnglishWineWeek and @englishwineweek on twitter to keep up with the latest happenings.
As a supplier to a number of English wine producers and distributors, we salute the ever-growing success of the industry. Cheers!
Related Articles.
Remembrance Day History
By Chris Thompson • November 10th, 2022
Remembrance Day is commemorated every year on the 11th of November but what is the History behind the significant and special day? Why? Remembrance Day is the day we remember the lives lost during the First World War and when Germany officially surrendered on the 11th hour on the 11th of November 1918 and then […]
Read more...
Back to blog