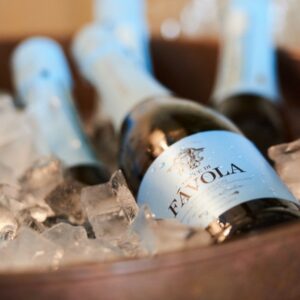 Sales of bottles of sparkling wine in the UK are bubbling along nicely and this Christmas the category is likely to outperform even the stellar heights of last year's festive season.
Last Christmas a record breaking number of bottles of sparkling wine were sold in UK shops and supermarkets, with over 40 million bottles flying off the shelves in the run up to the big day. Sales in the festive period have doubled over the last 4 years*.
With around three quarters of English wine consisting of the sparkling kind, English producers have also benefited hugely from the growth in this category and the British wine drinkers love affair with the fizzy stuff.
To protect all those precious wine bottles, along with our regular inflatable wine bottle packaging we've developed a neat Inflatable bottle bag with carry handles, for single wine or champagne bottles. For more information see our dedicated carry handle wine bottle bag website page or contact our sales team.
Cheers!
*Source: The Wine and Spirit Trade Association